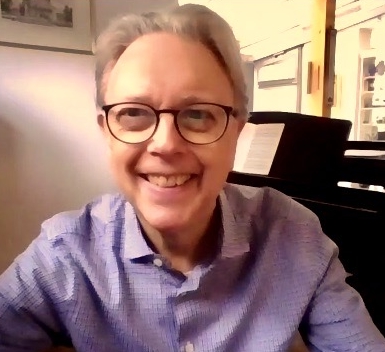 Other links:


Doveton Music on youtube
Vocalis, Frankfurt on youtube
Vocalis, Frankfurt website
The Scholars wikipedia article
Choral Public Domain Library

Vocalis, Frankfurt on

Facebook

Contact me


Welcome
to my (Robin Doveton's) online Catalogue. I offer PDFs of over 100 works in several languages by myself and other composers at competitive prices including my own Folksong and Carol arrangements in addition to Glees, Partsongs, Solo Songs and Sacred Music. Shakespeare settings are conveniently collected together on a special page.
As a lifelong professional ensemble singer, (as well as soloist, choir director, composer/arranger and teacher) I have a natural affinity for, and specialise in
a cappella
music, but there are some accompanied pieces in every category. I am now increasingly concentrating on secular music, especially Georgian Glees.
My downloadable sample PDFs contain a few representative pages at relatively low quality (300dpi) and may differ slightly from the complete PDF, which may not include a keyboard reduction. (Keyboard parts are a luxury that increase the number of pages and/or necessitate a reduction in print size. Choirs not supported by church funds need to count the pennies!)
Thank you for your visit.
P.S. This website does
not
use cookies!
---
THIS YEAR'S RELEASES
:
January 2021
SEVEN NEW CHORAL PIECES BY ROBIN DOVETON:
Christmas
:
THE OXEN (poem by Thomas Hardy) - SATB div
I SING THE BIRTH (poem by Ben Jonson) - SATB div
WELCOME YULE!(poem Anon. 15th C.) - SATB div
(See:
Christmas Music
)
Shakespeare
:
WHEN ICICLES HANG BY THE WALL ('Hiems'
or
'Winter') - SATB
TELL ME WHERE IS FANCY BRED - SATB div
UNDER THE GREENWOOD TREE - SATB
COME AWAY, DEATH - SATB
WHO IS SILVIA? - SATB div
(See:
Shakespeare Songs
)
Solo Songs
Selected Solo Songs by
Joseph Haydn
et al.,
including transposed versions.
(See:
Solo Songs
)
March 2021
More Georgian/Regency Glees (in addition to others for Men's and
Mixed Voices by Thomas Attwood, Benjamin Cooke,
William Beale, Jonathan Battishill, Samuel Arnold,
R.J.S.Stevens, Samuel Webbe et al.)
- by
Samuel Webbe
(1740–1816):
TO LOVE I WAKE THE SILVER STRING (Glee for SATB/SATB)
WHERE, HAPLESS ILION (Glee for SATB)
WHEN CHARMING CHLOE (ODE for SSATBarB)
THE SUN THAT SETS (Glee for SATB)
- by

John Callcott

(1766-1821):

WHEN DAPHNE DY'D (madrigalian Glee for SAATB)

- by John Stafford Smith (1750-1836), A 'Roundelay' :

YOURE TWO EYN WILL SLE ME SODENLY (ATB)

(See:

Glees & Partsongs

)

April/May 2021


Three Anthems


for Choir and Organ by

Jonathan Battishill

(1738-1801),
edited from early printed sources:
CALL TO REMEMBRANCE (7 voices),
SAVE ME O GOD (5 voices)
DELIVER US O LORD OUR GOD (4 voices)
(See: Sacred Music)
Two more Glees by John Callcott


CARA, VALE

(a touching 'Elegy' in Latin)


ELLA

(not about a lady, but rather

Ælla,

a legendary
Lord of Bristol

,

to a poem by Thomas Chatterton!)
and another by

Benjamin Cooke

:


HYMN TO ADVERSITY

(SATB)


(See: Glees & Partsongs)

August 2021


A new Shakespeare song by Robin Doveton

:
FEAR NO MORE THE HEAT O' THE SUN - SATB div


October 2021




And another

!
IT WAS A LOVER AND HIS LASS - SATB div